BIOGRAPHY
Nikolas Grasso is an Italian filmmaker who works between Milan and Amsterdam.
In 2010 he directed his debut short film 'Doina' which got 9 international awards at prestigious Film Festivals such as NFFTY in Seattle and CIMMfest in Chicago.
In 2014 he co-wrote the short film 'Life' that got the 'Independent Spirit Award' at the Monaco International Film Festival and he took part in the documentary 'Italy in a Day' by Academy Award-winning film director Gabriele Salvatores.
In 2016 he directed 'Supergigi' a short film produced by Emilio Madaio which premiered at the 14th edition of the Monaco International Film Festival where it won three awards for a total so far of 7 awards. Nikolas shot various documentaries and short films for RAI, Agon Channel, NFFTY and Expedia. He also started working as a journalist for Zoomin.TV and he gave a speech at the United Nations in NY.
In 2020 he founded LaudeAdHoc productions with his colleague Andrea Pinacci.
Their first production is the short film 'Tavola' shot in NYC. The short film has already been selected by 20 Film Festivals around the world and has won the award for best short film at Cibo Corto Film Festival in Sicily.
Nikolas is also the Past President of Rotaract Amsterdam Nachtwacht International and the manager of the multi-awarded musician Mariana Preda.
Among his clients there is the Financial Times, HP, EY, PTC, Parametric Design, Primark and many more.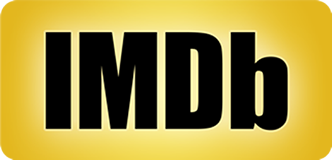 If it can be imagined, it can be filmed

Clients