BIOGRAPHY
Nikolas Grasso, born 1988, is an Italian filmmaker who works between Milan and Amsterdam.
In 2010 he directed his debut short film 'Doina' which got nine international awards at prestigious Film Festivals such as NFFTY in Seattle and CIMMfest in Chicago.
In 2014 he co-wrote the short film 'Life' that got the 'Independent Spirit Award' at the Monaco International Film Festival and he took part in the documentary 'Italy in a Day' by Academy Award-winning film director Gabriele Salvatores.
In 2016 he directed 'Supergigi' a short film co-written by his producer Emilio Madaio which premiered at the 14th edition of the Monaco International Film Festival and won three awards: Best Producer, Best Actor and Best Supporting Actor. Nikolas shot various documentaries and short films for RAI, Agon Channel, NFFTY and Expedia. He also started working as a journalist for Zoomin.TV and he gave a speech at the United Nations in NY.
Nikolas is also an active member of Rotaract Amsterdam Nachtwacht International and the manager of the multi-awarded musician Mariana Preda.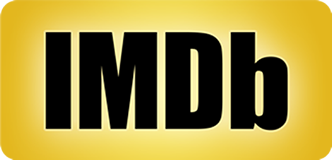 If it can be imagined, it can be filmed